HDPE Silencer/Separator Dimensions
Find the Right Vacuum System Model
The HDPE Silencer/Separator model of Monarch II Systems comes in different dimensions to fit your company's specific vacuum pumping needs. Serving clients in Oldsmar, FL, we manufacture vacuum systems that can best increase the efficiency of your business. Whether it is used to manage wastewater or extract gas, our state-of-the-art technology is here to help you. Browse through the different dimensions of our HDPESilencer/Separator model to find the perfect fit for your company's needs. Alternate orientations available upon request.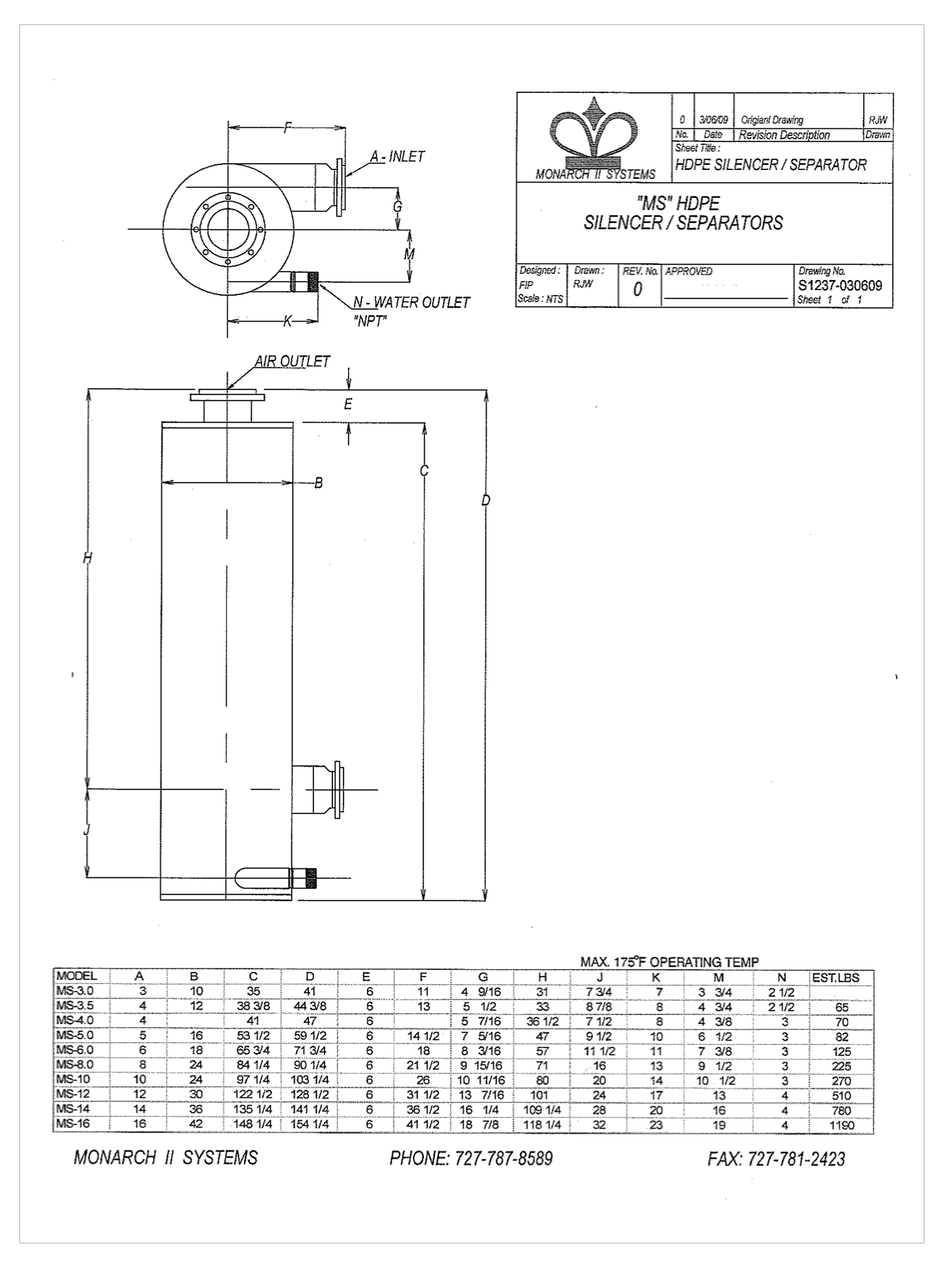 Vacuum Systems Installation
Choosing the right size of HDPE Silencer/Separator model is vital to your business. Having it installed properly to your pipes is equally important. Get in touch with our vacuum system specialists to help you get started. To learn more about our
vacuum pump installation
services, contact us today.